Don't we all hate broken promises; those made to us and those we make to others? Lately, there are too many Broken Promises Over Weak Systems and weak people!
When a new system appears on the scene with a glorious video presentation, backed up by top leaders promising the earth, we all get excited and want to join in. We tell our friends about it – only to be shocked and disappointed a few days later by a system crash and a severe empty feeling with all trust shot to bits!
Money down the drain and long faces from all our 'friends'… we don't know where to turn or what to say in defense of our previous enthusiasm! Will we never learn that this industry is full of lovely people, all wanting to be successful?
BUT, many of them are prepared to see thousands of new, eager faces bite the internet dust in order to realize a quick fortune for the 'Shiny System' management team!
It's criminal behaviour when that happens, I feel sick and want to ban them from the industry for life (and a full recovery of assets realized by their fraudulent activities).
Broken Promises Over Weak Systems and weak people destroy lives!
Beware!! Bitcoin is the good guy, so don't go rubbishing (or shooting) the messenger
MULTIPLIER SYSTEMS; you feed your Bitcoins into them to grow your asset. They are not all fraudulent but they should all be checked out thoroughly by testing them and withdrawing your money as soon as possible. That way, you will learn to trust your system if it is going to stay around and serve you.
Let me show you how to do it as a strong person and strong entrepreneur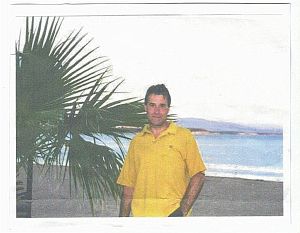 To become a successful entrepreneur you will be able to cope with all this challenge and disappointment. You will rise above the weak system and have what I call 'stickability' –
Nothing will put you off your main aim of learning and earning, every single day!
Here's a good and strong system, it's called USI-Tech …
Look for a robust system that pays you every single day, that allows you to withdraw every single day too.
 
Take some action, even if it is only to buy just a single pack of Bitcoin ($60) Look at the reward and what effort you have to exert to receive that return.
Make your decision and stick at it. You should then be in the money (making money) and you can easily work out your best strategy to increase your earnings daily.
Listen to the wise Irishman in the video above. He gives you the facts and steers you towards a sensible approach for making a compounded income from a simple daily earning of 1% per day.