About Momentis
About Momentis – Energy and all that important daily stuff! Great name for a company intent on creating momentum within the energy market. I think it's about time we took a good look at energy prices and how we can make a stand for cleaner, more economical power using all the technology at our disposal… what do you think?
I'd like to show you an email I received today from someone who introduced a long-standing friend of mine to Momentis. He did it using my referral link (isn't that good of him) because I had mentioned to Graham the Momentis opportunity to start a sound, long-term business.
Here's what he said:
Hi Graham,
Great to meet you today,as promised some useful links and

Harry's

website link.

Intro video:

What I am about to share with you, are very real, factual reasons why Momentis is the business to be in.

I have been looking for quite a while at a number of opportunities to help secure my financial future. I have had certain criteria that needed to be met. It had to be something I was proud to do and happy to offer. I needed to be able to introduce my closest friends and family members to something ethical with a company with a great ethos that would be here to stay. Oh, and of course the compensation had to be one of the best I have ever seen enabling me to maximise my income. I recommend everyone who is looking for a plan B to check this out .

What is Momentis. A Business That Creates No New Bills, Just Replaces Existing More Expensive Ones A Business That Provides A Variety Of Services That Everyone Need Wants And Uses A Business That Lets Your Clients Save Money While You Make A Respectable Living A Business That Provides A Residual Income Long After You Have Done The Work A Business In The Perfect Place That You can Join At The Perfect Time

Based in Dallas, Texas, Momentis was founded in 2010 as the innovative network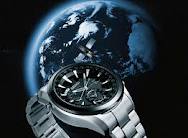 marketing arm of Just Energy Group. Just Energy Group has been in business since 1997, and is a multi-billion dollar company publicly traded on the New York Stock Exchange. Momentis currently does business in all 50 states in the U.S., as well as most provinces in Canada, and has also gone into pre launch in the U.K. which will be the runway to Europe, providing residential energy, commercial energy, natural gas, satellite television, home internet, on the go internet, home phones, mobile phone apps, home security, energy management systems, and home appliances such as water heaters.
To join Momentis while in pre launch is FREE, it will cost £159 once we launch on the 24th August. This £159 will provide you with your website, training, marketing materials, and certification to offer all the services Momentis offers.
There are 5 ways to earn money with Momentis. These varied revenue streams allow newly involved reps to begin turning a profit extremely quickly. When you've enrolled in Momentis you become the official owner of your own business.
The income potential is infinite, there are no large recurring expenses, revenue brought in is almost pure profit and there is room to grow the business into multiple millions (that's not speculation, there are already multiple millionaires who have been made in the short time Momentis has been around), while it's extremely rare to grow a traditional business into being worth millions in just a couple years.
This is a direct link to Harry's website, you can sign up to Momentis free with no obligation to actually join once we launch, this also will allow you access the back office and view more details about whats going on. http://www.harry1.mymomentis.co.uk
Useful Links: Momentis
Just Energy Group
http://www.justenergy.com/about-us/just-energy-group%E2%84%A2/
Business Review Canada http://www.businessreviewcanada.ca/press_releases/just-energy-launches-uk-operations This is a recording that my business partner recorded and is well worth a listen. 44 0208 485 8000 I Could send you many more links and info but feel there is enough information here to get a clear understanding about Just Energy & Momentis. I look forward to speaking with you again and please don't hesitate to call if you have any immediate questions that need answering. Kind Regards, Steve
This is me again:
I think that is a lovely email above because it is so informative and because it indicates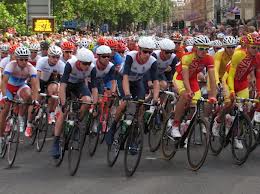 just how much support new people are receiving from the TEAM… I'm new to it myself so this was done to help a friend of mine … giving Graham the best chance of understanding the Momentis opportunity and allowing me to learn from the experience without having to make mistakes.
Anyway, that's all about Momentis for today, I wonder what I can dig up for you tomorrow after taking a few moments off to watch the Olympics on TV. I don't often chose to watch TV but these last few days have been quite special – wherever you happen to live in the world and whatever you know about business success, there's a lot to learn from how these dedicated athletes have performed while presenting their products and services!
Personally, I think every athlete who actually makes the grade to compete at the Olympics deserves a medal… what do YOU think? Please send me any comments and feel free to share whatever you like from my posts
Footnote: Join the Momentis Club – you can save so much money every month on your household bills: http://www.harry1.mymomentis.co.uk/