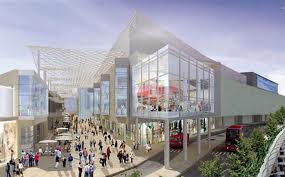 Let's go shopping for money at the most trendy mall of money shops, the Internet! We are here to find the best deal for making lots of money while working in our pyjamas!
It doesn't cost anything to look around the Internet at who is buying what, in fact it's one of the best ways to investigate what's on offer and how you might fit into that marketplace.
Even at this early stage on your journey to become a millionaire you should be thinking about keeping your costs as low as possible. Research doesn't have to be expensive. However, you should be prepared to keep your eyes and ears open around the new and growing wave of millionaires on the Internet- all made  rich from their bespoke products strategically placed in front of a vast number of eager buyers.
Interestingly, many of them are selling products and services (not always their own) to serve ordinary people like us who aspire to be rich too – many people are looking for how to make a lot of money so they can give up their boring day job as soon as humanly possible.
If you need a guide to help you find the precise thing you are looking for, we have a mutual friend called 'Google' who will direct you, tirelessly and free of charge. So follow the crowds of customers to where they are spending their money; online or offline, if there's a big queue in the high street and it leads to one specific shop, that's where you need to be. Find out what they are buying and, if possible, try it out for free.
Being a customer and having a customer's eye-view of what's on the market, what it looks and feels like, is very important. However, being the 'shop keeper' and selling your own products that suit those customers is much better for your bank balance.
Is the 'make-money-online' market niche the one you feel comfortable operating in? You have to feel good about your trade, and it must fit into your set of values and beliefs, otherwise you will not be proud or enthusiastic about your daily activities; the money you'll make could possibly feel 'dirty' in some respect. Some people can live with that but, personally, I want everything I do to be above board and ethical, totally within the law and something I'd want to show to my friends and my mum.
Chris Farrell has an online business in the form of a membership club. He is definitely popular with mums and, for that matter, every other member of the family; he's a role model for Internet Marketing millionaires, taking an interest in what we all want (easy money) and he applys his charm and undoubted marketing skills to create that win-win outcome.    Take a look at his website by clicking this banner

However, he's not the only star player operating online within the 'make money' niche, there are many of them and they appear in varying shades of professional splendour, extending right across the world from Russia to the Philippines, from Beverly Hills to Birmingham. Millionaires are tumbling out of the sky! They all want to climb on the band-waggon and the good news is that there's plenty of room for you to climb aboard.
The  number of Internet customers, people buying things online, is rising exponentially month on month, year on year. The range of products you can purchase electronically is virtually endless. This is a great sign for us budding Internet Millionaires who simple want to position ourselves between those hungry buyers and the best selling products, tailor-made for them.
OK, here's an example of what thousands of eager people are looking for… products that help them make money online – JUST LIKE YOU!! Is that good news, or what?
Take a look at this banner below; decide what's attracting people while they are shopping for money! Would YOU be tempted to look closer? Would you actually click on the button? If not, what's putting you off taking that first step?  Does it look too technical or too flashy for your tastes? 
Perhaps you are afraid to step outside your comfort zone? Take Action if you really want to find out how to make money from the Internet. There are so many opportunities just waiting for you to click on the right button for you.Yes, even the 'click here' button is designed to appeal to the most people in that particular niche…we call that research 'split testing'!
I can tell you that Chris Farrell will take you by the hand and almost give you the money whereas others will not 'mother' you so much and leave you to discover the right path and right level to suit your needs and feelings. Do you want a challenge or do you simple want to be told what to do, when to do it and how? I would encourage you to just take a look, you'll never know until you click and browse. However, be disciplined, don't take hours!!
Please don't get lost or forget to come back! This is just the start, I'll still be here waiting for you to assess what you thought of the ride? We'll take it from there.
It's always good to have options when it comes to creating wealth. Here's an option for you to consider. It takes you through a programme of learning how to become wealthy and stinking rich! Just Click Here
I shall be here to lead you into wealth footprints for years to come