The 80/20 Rule For Making Money
DEFINES THE EFFORT YOU REQUIRE TO MAKE A PERCENTAGE OF YOUR WEALTH.
I believe this basic law of life is useful to know. It's fundamental to every person so, if you have never heard of it before, pin back your ears!
The 80/20 rule sounds like something statistical – yes?
Well, it was 'invented' by Vilfredo Perato, an Italian Economist (amongst other things) way back in the early 19 hundreds. He studied lots of subjects around people and their way of working / living.
[Wiki definition] includes…  for many events, roughly 80% of the effects come from 20% of the causes.
Wikipedia Example: Pareto observed in 1906 that 80% of the land in Italy was owned by 20% of the population; he developed the principle by observing that 20% of the pea-pods in his garden contained 80% of the peas!
__________________________________________________________________________
            SO, WHAT'S GARDEN PEAS GOT TO DO WITH MAKING MONEY ON-LINE?

80/20 VISION –

means that 80% of all the 'looking forward' that you do in terms of dreams and plans, only 20% of it is likely to end up on the drawing board. I should say (keeping to the theme) that you are one of the 20% of the population who actually plan anything… the other 80% rely on you to be creative, making money to keep the world turning! It's the very same ratio that related to Pareto's peas!
80/20 PASSION:

Of those ideas for e.g. making money, you probably have two out of ten that you really fancy and could be passionate about compared with the other eight that are not your favourites.
80/20 EFFORT

This is a classic for the rule. At the start, you are going to spend 80% of your time and effort on 20% of your portfolio. Whereas, towards the end of your setting-up phase you will be reversing the share. i.e. you will be spending 20% of your time and effort putting the finishing touches to your business while the system looks after the lion's share and any automated processes that you set up – they will take care of 80% of operational matters plus maintenance from then onwards.
80/20 RESULTS

Aah, the results are what we worked hard for. Combining your current time and effort with the performance of your business system, 80% of your money will come from 20% of your effort. The rest (20%) of your money will be squeezed from your business after a lot of chasing about… your business is mainly running itself – that's what you want isn't it?
YOUR FUTURE

and The 80/20 Rule For Making Money
:

Let's look at some form of automation so as to give us back our time. With less time spent on business No.1, we can branch out and spend 80% of our NEW TIME SEARCHING FOR NEW BUSINESS!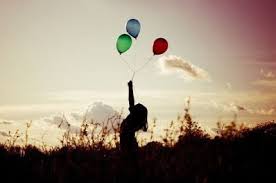 So much for the perspective of time, effort and results. The 80/20 Rule for Making Money gives us a clear forecast of expectations. Now to get stuck-in to the actual process of making that money and floating the business.
Here's a link (BELOW) to the most impressive system on the Internet today:
i-Pro Partner earnings and delivery is the 80 … to the 20 of all others.
Please add comments below…
For help with setting up your system, please contact me direct using the following:-
mobile: 07714 222 358
email: harywright43@gmail.com
http://www.about.me/harryewright
http://harry-wright.com << recently updated
http://www.wright-answers.com << updated
Harry Wright FIIE   MCIPD  Business Leadership