My Birthday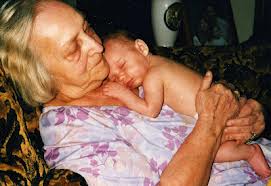 My Birthday is something very special. I want millions of people around the world to know how much I appreciate being alive, able to join in the marvellous opportunities we all have during our lifetime.
In a spare moment this morning while sharing a lovely Sunday morning with my family, I gave a quiet thought for my Mother who had given me this chance to live.
I thanked her for her loving care, for all the times she helped me dress; for all the smiles and kisses she offered up to help her little boy stay happy, healthy and a true reflection of herself. Never a day went by without me feeling loved; never a day was lost to help me be prepared for this wonderful world.
I grew up fast, I grew up strong. So, it wasn't the end of my life when my Mum died at an early age (61). She had given me the ability to suffer and survive, which I did. Now I have overtaken her age (61 plus eight) only to realise that I need to prepare my own children for the same challenges life offers.
I wrote this little rhyme to punctuate my feelings on this special day and I would like to dedicate it to my Mum whom I still love as much today as I did when we were together many years ago.
Today is my birthday, a special day for myself but an even more special day for my Mum who had my interest in mind all her caring life.
I'm so grateful for what she gave me, how can I possibly say thankyou enough for My Birthday!

On Reaching 69, my 70th year begins;
"Three Score Years and Ten" I hear you say.
"There's something special in the air" – a church-bell rings,
As if to ration out another day!
Please feel free to comment