The person Who Cares About Personal Development is the person who wins success in life.
But what does SUCCESS mean?
Success… something that we all aspire to but rarely achieve without help from others.
It usually involves communicating with other people because, in everyday situations we do not live on an island!
We all need each other

when it comes to being rewarded for some kind of service to others. We need people to hear us, see us or feel us in some way or other. We need people to observe us and measure our performance before proclaiming that our relationship or service is better or worse than that of others.
What does all this mean?

We need to understand each other and the more we understand, the more we achieve – simple as that. We need Personal Development.
Personal Development

can mean being aware of others and their needs
Being respectful, recognising tension, pressure and anxiety
Recognising moods

plus individual traits and the impact they have on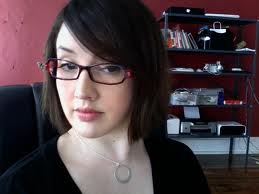 any situation you find yourself in.
Personal Development covers a wide area

and it becomes necessary to divide the spectrum into practical columns such as Interpersonal Communications, Presentation Skills, Time Management etc.
Tracking across into business

where Personal Development can have a major impact, there are subjects ranging from Supervisory Skills, People Management, Leadership and many more such as Decision Making, Project Planning and Emotional Intelligence.
The examples

I've given above can be registered and sub-divided into further categories such as 'SOFT' skills or 'HARD' skills. There are so many of each. Personally, I made a good living for over 17 years, delivering over 100 related subjects to corporate organisations across the UK, Europe, Middle East and Africa – I delivered each subject over a full day (minimum) or two days. For a full programme of management it could be designed to take a full week or more.
To discover the basics

and then delve into the skills of any of these Personal Development subjects, you really need a couple of days to do justice to the subject matter. Theory followed by practical exercises in a group environment is often the best approach but this is not possible, or at least not easy over the Internet.
The importance of Personal Development

in business cannot be over stated… it's vital in today's busy world where individuals have to cover a wide area of responsibilities. No business can afford to have friction or misunderstandings between employees. No company can tolerate low standards of communication any more than they can survive without high quality in production and service delivery. Every step of the whole business process involves people… therefore learning must take place and we call it Personal Development.

The Objectives

of any learning session will inevitably involve definitions around what we call in the trade KSA (Knowledge, Skills and Attitude). The required KSA will be identified for whatever level of achievement the task or job demands.
The guts of the session

will have to include known facts and techniques associated with getting a task accomplished in a given time to a specific standard. This is where we talk about working Smarter as apposed to working Harder.
The structure of the Objectives

for any subject needs to spell out the
Specific
Measureable
Achieveable
Realistic
Timed …
... elements of the subject. This is a bit contrived but it certainly structures the development session into something that's easier to tackle than by  just diving in head-first.
Great care is taken

to make sure that a clear path is followed if a person is to benefit from the KSA and wisdom of those who have been there, seen it and done it before!
The successful person

Who Cares About Personal Develpment in others is a person who can recognise how much it improves the life and values of an individual and, indeed,  how much it improves the bottom line in any business where that same individual creates influence.
The Personal Development sessions

for any individual or group of people should be designed as a programme to provide a progressive awareness and improved level of competence. Each subject should be logically connected to the next wherever possible in order to build confidence and motivation for learning more topics with associated skills and competencies.

OK, let's go for a new series of Personal Development subjects, based on an assumed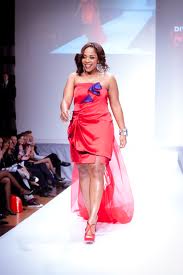 need for an individual to start up a new business in the field of Making Money through Fashion Online.
Our assumed individual is of quiet character and quite low in self belief. The only thing we know about her is that she has a burning desire to make money without having to sell herself to the company for life. Her name is Jessica and she wants to know what to do and how to make money.
We are going to start with a set of objectives to meet her needs…
By the end of these THREE Personal Development sessions Jessica will be able to…
1. Define the purpose of Personal Development with regard to starting a new business venture.
2. Identify the main outcome required for a successful session for herself
3. State the level of success (Low, Medium, High) obtained within the specific areas of…
Awareness of, and confidence in, the process of setting up a business

Practical steps to be taken before starting to trade

Online Vs Offline Trading to make money
This has been an insight (just a snap-shot) of to how a session is prepared for delivery or presentation and, as you can see, there is a lot to cover before the student sits up to pay attention to the start of the session itself.
So, Who Cares About Personal Development when there is so much to prepare, deliver and implement?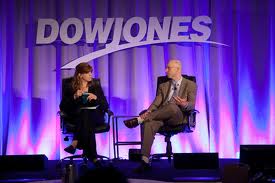 The answer is THOSE OF US WHO HAVE ALREADY BEEN THERE,  if only because we know what great benefits it offers. "It opened my eyes and made me realise that the whole world depends on Personal Development for continuous improvement, ever stronger expertise and the mindset to create innovative cultures for new technology."
Before starting a new business, it is advised to take a look at your preparedness for the challenges that are certainly going to be present – Do You Understand Murphy's Law!!?
Before you can manage a business, ask…  "Can you manage YOURSELF?"
In the next few posts I will be presenting dedicated Personal Development material so please let me know what you think of this introduction and what specific subjects you would like me to cover next. …
mobile: 07714 222 358
email: harywright43@gmail.com
http://www.about.me/harryewright
http://harry-wright.com << recently updated
http://www.wright-answers.com << updated
Harry Wright FIIE   MCIPD  Business Leadership
Please add your comments below