Partners
Would you like to work with me?
As Partners we will
build a strong business

My passion for belonging to teams has been with me since the age of 16 when I joined the Royal Air Force. That was many years ago but you never lose the desire to be part of a special team of partners.
As part of my contribution to any future business relationship we might develop, I'd like you to know that I can build teams and I have taught many people in the corporate world of business how to create High Performing Teams.  With a business base and lots of potential rewards to aim for, as partners we will start building our team to scale the heights of online marketing and earn a very enjoyable fortune for our respective families.
I'm sure that you can offer much in the way of ideas and practical support for a successful partnership. That word 'partnership' means a lot more than just working together; for me it means sharing in the challenges and sharing in the rewards. Both are very enjoyable and it could mean a life-long friendship too. Partners in our business have the best of all worlds.
OK, how would you like to get started? I will be here if you need to discuss any aspect of us forming a partnership in business. Just send me your name and email address and I'll send you my personal details and a free gift in return.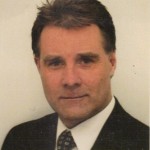 Harry Wright
44 7714222358