Make Me Rich – part 2
Since my introduction to this subject over 18 months ago, I have given and received…
…a lot of love, money and ideas on how to enjoy life, online and offline; that's what leads me to this second post… 'Make Me Rich – part 2 (LEADERSHIP)'.
'Young' David Beckham was featured on my first post and I'm sure he'd agree with me, there's no better feeling than to help someone start climbing the rope-ladder to financial freedom?
I love it when I can honestly say that I have contributed towards creating a new life-option for a friend – or a complete stranger for that matter… something interesting (yet easy) that spices-up their daily chores; to support them financially as they take on A New Lifestyle with Freedom, More Choice and MONEY… Is that what YOU fancy??
During this last year, I have settled down with my favourite money system called  'My Advertising Pays', an advertising platform I can confidently introduce to you, knowing that it will be here in years to come and you will be rich (yes rich) beyond your dreams! That's really how I see it (no BS or waffle).
I base my confidence on a prediction that the Internet will still be here and will be even busier (maybe doubled) in the next two to five years.
Okay, 'MyAdvertisingPays' has already hit new levels of popularity with folk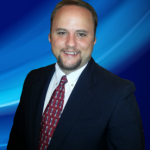 like me and others who have learned how to tame the aerial challenges of Internet Marketing, we simply love its simplicity plus the ethics of the man who created the company.
It really is important to know the founder of any company you wish to deal
with because that company invariably takes on the nature and ethical standards of that chief skittle. The founder in this case is Mike Deese, a U.S. Air Force veteran with a successful business record. Mike, a down-to-earth Southerner (Mississippi) who can only live with a clear conscience from straight dealing, is hell-bent on proving that his customers come first in every bit of business he carries out!
He got burned a few times with scammy-type online companies and, worst of all for him, he got very embarrassed for the friends and other people he introduced!! He couldn't face them again until he had corrected the situation for good by setting up his own company from root to branch.
Anyway, Mike created 'MyAdvertisingPays' throughout 2013 and set it going

with the support of his loyal friends and a couple of go-getting marketeers! This worked so well that his company has exploded in growth and popularity for all the very best reasons…
Sound ethical standards
Total compliance regarding legal/financial regulations
Sustainability
Fairness
Simplicity
Effectiveness to make you RICH!
You can have an account and do your daily duty to earn, what most people would call, A LOT OF MONEY – even the wealthiest people would be happy!
By tapping into the massive advertising industry through 'MyAdvertisingPays' you are entitled to a share of the company profits. It's a new way of getting rich… to support a company in the big world of ONLINE ADVERTISING. I think we all knew about the wealth of OFFLINE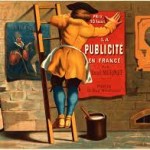 ADVERTISING individuals because they were the ones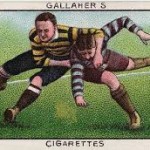 brave enough to risk creating a massive poster of two rugby players in a tackle with a weird message like… "cigarettes" written at the bottom… Remember those?

Did you ever have this conversation with a friend… "Do you think advertising really works?" "It must work", your friend replies,  "otherwise they wouldn't keep doing it – those posters cost a fortune, don't they"?
Well, the advertising gurus have teased major Corporate Organisations like…


…Walmart and Marks & Spencer,  Asda and Tesco to move into the Internet space, where billions of people are sniffing out deals using their

home computers and mobile phones!  Does it work??… ask Google, YouTube and Facebook where they get their $billions in revenue every quarter?
Yes, it works, and not just for the big fish! Millions of individuals have set up businesses online and they ALL need to advertise their products and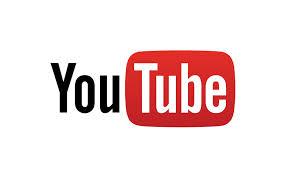 services, just as they do in the Off-line world, to get visitors (traffic) to see their shop window display (website)! Can you see how the Internet has developed into a parallel world with offline business and private advertising? You can buy ANYTHING ON EARTH through Amazon. See below: (Try Typing into the search box  "Anything on Earth")

What used to be considered as purely 'local' business is now both local and international – people from all over the world can easily purchase your
(local) products after seeing and ordering them on the Internet.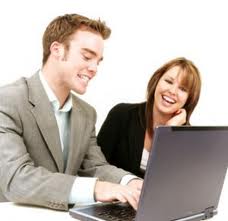 'MyAdvertisingPays' is an advertising website or platform (like a massive Bill-board) designed for the big corporate and the private individual alike to display their products and services on your laptop!
They do this through their own Internet shop window where the whole world can see them and enjoy buying and selling TOGETHER!
You might be thinking "well, what have I done to earn my income if I haven't bought anything?" I have to reply, "Not very much!"  Actually, your membership input IS significant for the company from your minimal activity of buying a credit pack and clicking on just 10 adverts per day!
As 'MyAdvertisingPays' collects the revenue from a variety of client advertising options, it calculates every penny of profit made and it shares out a healthy percentage of that profit among all its members (you and me) for helping it make that profit! It does this calculation EVERY 20 Minutes and puts your earnings into your account for you to use as you wish.
So, there we are…
1. Purchase at least one advertising Credit Pack (like a mini bill-board) – you can purchase more if you wish… the more you buy, the faster your account accumulates income from COMPOUND INTEREST with your credit packs and the money (profit share) they earn. They cost $49.99 each so I recommend you get WHAT YOU CAN AFFORD… set your money to work for you, day and night, instead of it sitting in your bank or credit card LOSING value every 20 minutes!
2. Click on just 10 advertisements (randomly displayed on your MAP screen) once a day, the time of day is your choice… before you go to work or after you come back home- it only takes 10 minutes at the most… job done!!
This means that the advertisers are happy to pay 'MAP' a sensible fee for encouraging it's members to view their adverts… it's simple… money starts flowing!
Providing the big money keeps flowing from the many advertisers, through a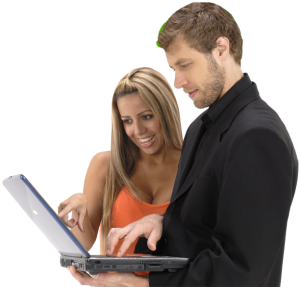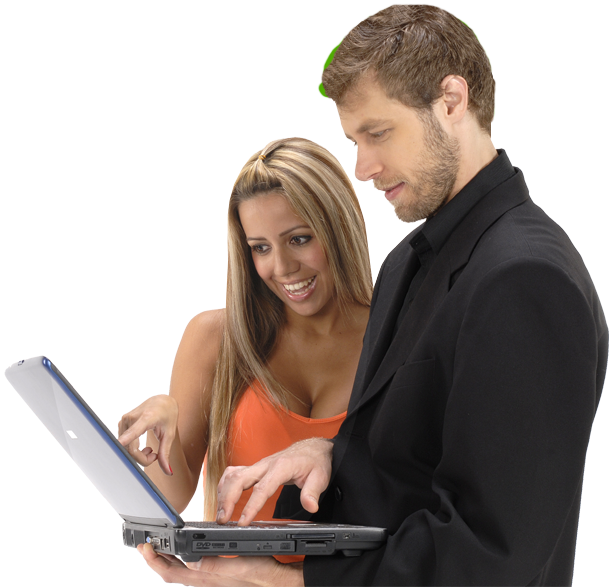 BIG 'MAP' bank account, trickling through the smaller accounts on its way to members who are busy (just 10 minutes per day) clicking on their advertisements, THE WORLD OF ONLINE ADVERTISING WILL BE HAPPY!!
Millionaires instinctively know that if they receive a small amount of money every 20 minutes, 72 times per day, they will become RICH in a relatively short time! This system does just that… it gives you a profit share of the company every 20 minutes – all through the day and night of every day of every week…not stopping for coffee breaks or weekends!
YOU too can become rich in a relatively short time by joining the MyAdvertisingPays membership (as a referral of mine), by purchasing some advertising Credit Packs and by clicking on 10 advertisements per day. My knowledge and valuable experience of the online advertising world is at your disposal… take advantage of it TODAY to make YOURSELF rich over time and MYSELF delighted to be your sponsor.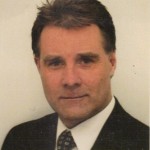 As your sponsor, I will teach you all the simple steps to achieve a favourable position in the system. I will encourage you to make the most out of the system you have joined by showing you that the more active you become, the more money you earn in a shorter time.
I can give examples of performance but I can't tell you what you will earn because I don't know what level of activity you will choose. here's one example of HIGH PERFORMANCE…
EXAMPLE: My own sponsor currently earns well over $3,000 every day. OK, he is not typical, in fact he's like a rampant stallion when it comes to making money using his virilent marketing energy… SO YES, every single day he is able to withdraw money from his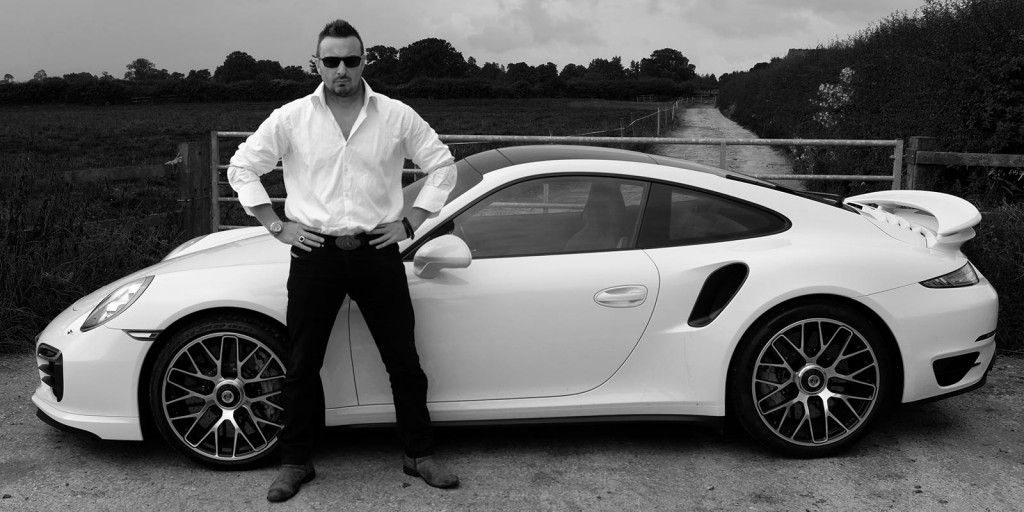 account at that level and spend it on whatever he wants! He likes smart cars… that's his choice! However, as I said earlier, his performance is not typical… he introduced a lot of people who are also earning a lot of money.
MAP is pleased with his contribution to the overall business… so the system (not his referrals) pays him 10% of whatever each one of his referrals earns every day!
So, if I earned $500 today, my sponsor (Simon) would be paid $50 EXTRA from the system BIG POT in addition to whatever he earned directly through his account today!
I don't give my sponsor a penny from my account, yet he introduced me to 'MAP' and helped me to get started earning my wonderful income. He also made me aware that I earn my income with absolute ease whether or not I introduce other people. BUT YOU DO GET EXTRA MONEY FOR INTRODUCING OTHERS IF YOU WISH TO DO THAT!

Well, that's what I've been up to lately, and I still have loads more time left every day to do whatever else I fancy… like, yesterday I took my family to the Bristol Zoo (no, I didn't leave them there!) but I had a great time before 7.30pm when I got back home. So, guess what I did before I went to bed…?
Yes, I clicked on my random ten adverts in my 'MAP' account and checked that I had received enough additional profits into my account to allow me to buy a further two packs today… all while I was enjoying the beautiful gardens and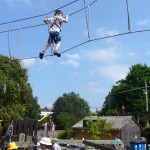 the magnificently managed activities, including an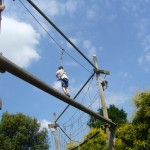 aerial rope challenge for crazy people with a head for heights!
My little six year old boy was being given a tough lesson in LEADERSHIP Risk-Taking; over 1/5 mile of difficult strength and balancing acts above the roof-tops… ready for when he is old enough to become an entrepreneur!
Yes, he had a safety line but it was little help to him achieving his huge ambition of 'getting across that universe' without my helping hand or a space-ship!
If Little Oliver can rise to that Life-Threatening, High-Rope Challenge in LEADERSHIP, I'm sure you can risk a 30-day's FREE trial of

MyAdvertisingPays

ahead of making extra LEADERSHIP income, forever?
However, when Oliver is 18 I will be encouraging him to join 'MyAdvertisingPays' where he will need to take no more risks, they are all covered by 'MAP's who are sure to be around in 12 years time for him to generate his own fortune.
That will surely be an opportunity for Oliver to write his own version of 'Make Me Rich part-2 (LEADERSHIP)', although I'm equally confident that 'MyAdvertisingPays' will have developed many more bells and whistles, ropes and balancing acts by then!
Join Now and enjoy your riches, well before Oliver leaves school!
Be like my sponsor (Simon Stepsys + dream car above) – discover the fabulous and exciting lines of YOUR Dreams.
>>> Fill in this registration form for More Information Plus a 30-day free trial.<<
Or Hit This Button For Instant Access: 

Disclaimer: The earning figures mentioned in this post are truthful and accurate to my knowledge but I cannot expect everyone or anyone to earn the same amount as my sponsor (EXAMPLE) – he is not typical in his performance. Please refer to the main earnings disclaimer on the main 'MyAdvertisingPays' site for details and company policy