It's Easy To Make Every Day A Family Day When You Work From Home…
HOWEVER, Are you prepared to live  a different lifestyle now that BUSINESS IS BOOMING?

YES!!    Then Start Planning Your Day And Make Sure The Laptop Is Charged…
you might decide to work in the garden or go to the beach!
Or Go To The Shops!!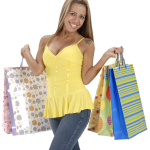 No Matter What you choose to do or how how much it costs,
I'm sure You'll Be OK About It Because Your BUSINESS IS GREAT!

Make Every Day A Family Day with Leads who turn into customers