Working From Home
More British People Are Working From Home –
(similar to the USA and other countries)  *

Statistics taken during 2011-2012
What does all this mean?
"The number of people working from home is rising as people prefer to be their own boss, choosing where and when they work".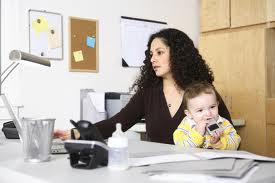 Setting up a home business or working from home seems to be a growing trend in the UK, according to research by Lloyds TSB Business Insurance.
Like preparing for war, millions of people are transforming their bedrooms, sheds, garages and even living rooms into work spaces and businesses. There are currently *5.9 million businesses which are based in people's homes in the UK, and more than 27% were set up in the last year alone.
Businesses range from computer consultancy, teaching and counselling to physiotherapy and gardening. More people are discovering that they can, with a little effort and minimal cost, set up an income stream to at least keep the family ticking over. Some are making a killing with new Internet Marketing organisations like Ad-Click-Xpress.
The ones who succeed are those who prepare themselves properly by taking up self development to adjust from the corporate world. The smart ones don't struggle alone but learn from those who have already found success in a chosen niche market.
Stuart Curtis, head of commercial lines at Lloyds TSB, said: "The number of enterprising people opting to turn their home into their business hub is set to increase over the next *year as the recession continues to bite." Half of the people choose to do it to be their own boss, while some just want a change of career.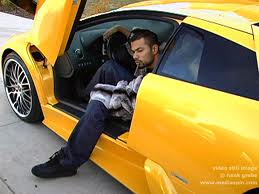 Two-fifths, or 40%, said they enjoyed the flexible working hours, while others said working from home made it easier to look after their children.
But it is not all good news – many admit they lose sleep over security and 11% say they are worried about their home being broken into because of their home enterprise. Meanwhile, the number of households where no one has ever had a job has almost doubled in the past 13 years.
The Office For National Statistics said there are now 352,000 homes whose occupants have never worked, compared with 184,000 in 1997. Inner London is the worst with *6.5% and the East of England has the lowest figure, at *0.5%. Looking ahead, things on the *financial front don't appear rosey.
It means that still many more will have to follow the trend of setting up shop in the small bedroom to stave off the biting cuts in incomes. To balance the books, it's equally challenging for those currently in work as it is for those still relying on diminishing Government handouts. Those who have never tried working at all might be encouraged to try their hand at making money on-line. Working from Home (but not alone) to help you Make Money Using The Internet:
Team up with me on any or all THREE of my recommended systems below:
…………………….


Click Here for your Free Traffic!