Get lots Of Traffic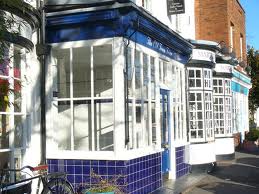 To get lots of traffic to your website you need to learn something about traffic itself, what it is and why it should be your primary task after creating the website itself.
If you liken your website to the shop window of your business, TRAFFIC is the crowd of people you ideally need to walk past your window every single day!
Send me One Million FREE Guaranteed Visitors
Would you know where to find a big crowd of people to take an interest in your shop window?  Try this system for a good way to drive viral traffic to your site…
Send me One Million FREE Guaranteed Visitors

If you could find such a crowd, would you know how to persuade them to take time out of their day to visit your shop?
These are the two main questions to resolve if you are to stand a cat in hells chance of being successful in your business. Apart from this challenge you can really enjoy the creative aspects of making money, online or offline.
Online is the new world for trading products and services and therefore needs a little more time spent learning what to do. However, the principles are the same.
People across the world know that in order to earn money you have to do something for others, you have to attract them to something you'd like them to buy from you. Whether it be sausages or stamps that you are offering, coaching or problem solving, you have to engage with others and interest them in something valuable to them at the time.
OK, let's find and get inside the head of your prospective customers; let's sit down and do some thinking before we shoot off in the wrong direction; let's ask ourself some simple questions.
What are we hoping to sell?
What are the benefits of our products and services?
Why buy yours and not those of another business?
Facts and figures associated with your business?
Now the word 'business' can sound intimidating to someone who is simply trying to make a few dollars to pay for the basics in life… mortgage, car payments, children's shoes. Is it really a business we are trying to create? Probably not! However, for the sake of accuracy and tax purposes, it is necessary to put all this in business terms and finding traffic for a website is a function of business; it's what the big boys have to do when they have massive online shopping systems… they all need traffic and you have to compete for the money of the very same prospective customers.
Hopefully, you can now see the challenge in a slightly different perspective. You need to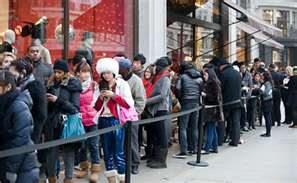 'smart-up' when you are searching to get lots of traffic. When I say 'lots', I mean LOTS if you are going to make any impression on your sales figures (starting from zero). The statistics available from e.g. Google are a good indicator for your target and your required efforts.
Every Google search reveals the number of people looking for that same item within the last month. Take a note of how many people are searching for 'YOUR' product / service. That's how big your market place is. Put the same search words in "quotes" and try again. This tells you roughly how many "competition pages" there are out there i.e. similars shops to yours in your street!!.
You must be smarter than the others in some way if you are to attract discerning prospects… that's what YOU are when you are looking to buy something online. So, ask yourself…
What would YOU want to see in an advertisement?
How would YOU read between the lines of an advert!?
What is it that would make YOU take action?
How would YOU like to be greeted if you had 'clicked' to take action?
You need to find places where lots of people are poised with a mouse in hand and a credit card at the ready! Places where these people are looking for something similar to your quality stuff.
As in the offline world, the ONLINE CLASSIFIED ADS is one good place to search. Each one of these websites (there are thousands of them) has a slightly different target audience whether it be geographical or specialist subject, such as 'JOBS'. Nevertheless, it is sometimes a good thing to surprise the viewer with something like "$300 a day, easy money, no selling" referring to a business opportunity rather than a conventional job.
Ezine articles sent to www.ezinearticles.com is another way to get lots of traffic if your article catches the eye and gives lots of value and quality content. It's fair to say, however, that you shouldn't expect a lot of traffic with just one article, you need to submit many (dozens) of them to achieve more than a handful of clicks on your link. They do get read over many years so please expect a trickle of interest for a long time.
HOWEVER… THIS NEXT World-Beating System REALLY TOPS THE LOT FOR TRAFFIC because this system not only finds the traffic but it creates focus on BUYERS!! They are actually looking to buy your products.

HERE IS THE ULTIMATE TRAFFIC SYSTEM… 

This really is too big to miss so PLEASE contact me personally: I'm Here For You
email: harrywright1@yahoo.co.uk OR  mobile: 07714222358