This  video is LOUD, BRASH and UNHELPFUL… BUT IT SERVES A PURPOSE!
The other day, a colleague of mine wanted to know How To Make Money With An Autoresponder.
This is what I did to help him:
I said, "Keep away from adverts (like the video above) claiming to make money at the press of a button, (totally Automated) they are usually rubbish!"
"However, 'Auto-Responders' are another matter… there is a BIG DIFFERENCE!"
"Come Here, I'll Show You What I Mean"…

As you can see there's definitely lots of money to be made with this and the process is quite straight forward.
All I would say to you is this, if you think it is an interesting project, focus on one thing at a time, it can get a bit
hectic if you get side-tracked onto lots of other things.
However, be prepared, you could easily be living a new lifestyle after completing this little number below…
  IF YOU WANT SOME OF THIS….. do this…..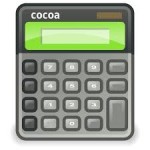 Click the Calculator >>>
Book a 30 min Q&A appointment with me  HERE to find out how YOU can
earn this fabulous income 
author:  Harry Wright
email: harrywright43@gmail.com
mobile: +447714222358
Website: http://www.wrightontrack.com
http://www.about.me/harryewright
Harry Wright FIIE   MCIPD  Business Leadership
Enabling Business Owners to Innovate and Grow
Chat
actiontaker10
…………………………………………………………………………………………..