SORRY!! Banners Broker Appears to have CRASHED- Forever!!
My wife and I say,
"YES, IT'S TRUE"

… "we did banner ad
vertising, that's how we made considerable amounts of money, working from home – we didn't have to go to work any more!"

But there's more about Banners Broker than simply placing banner ads on publisher websites. There's  a whole generation of Internet Marketers growing up to appreciate how business can be done using the services of a broker standing between Publisher Sites and Advertisers.

If you want to do business and have your business grow rapidly, you could do far worse than purchase a package of advertising with Banners Broker. They offer a range of products costing between $25 and $3,655. The company will even help you sell your product ensuring that you get a good return for your outlay. I'd never heard of this approach before discovering Banners Broker but I must admit it creates a win/win for both of us.

Don't get the impression that you have to ask them to do their bit, it's all automatic so you don't have to concern yourself after purchasing your product from them. The system allows a huge amount of activity to be carried out, meaning that thousands of people can simultaneously do business in the same way with every single activity recorded and monitored for accounting purposes. I have sole access to my back office where all my records are kept; transactions are there for me to check and confirm my business; money is stored in my e-Wallet from the start of my business and I can use my history to assess the current worth and future forecast of what's likely.

Like all other businesses there is no guarantee that business will always be rosey but I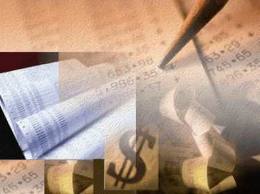 have had my account since February 2012 and it has earned me many thousands of dollars in return for a small commitment by myself. I realise that I am helping Banners Broker to grow while my business grows but that's the name of the game… "you scratch my back and I'll scratch yours".
The Banners Broker Business Model is just fine for me and many thousands like me. We are all making money for relatively little effort in a field that we don't need to fully understand. However, it helps to know what is happening behind the scene so that you can influence your profits with a few portfolio adjustments. Again, like any offline business, you should be adjusting your products and / or the way they are presented so as to optimise your profits… you can do this with your Banners Broker business account without much trouble. You can also speed up your results (selling of products) by purchasing traffic packs and traffic boosters and spreading the word (like I'm doing here). Traffic is simply the number of eyes that 'see' your banners… the more traffic you have the quicker your product will be sold and the sooner you will earn the revenue that will appear in your e-Wallet.
Now, if all that isn't enough to get you interested in business, Banners Broker offer you the chance to advertise any other business you may already have. They give you the opportunity to get involved directly with their huge network of publisher sites. Using a points system based on your degree of involvement with the mainstream earner, they let you advertise yourself (business or affiliate links) as you would if you were to purchase traffic from any other provider. You simply set up a campaign and blast your banners across the Internet (via Banners Broker publisher sites) for everyone to see AND BUY FROM YOU DIRECTLY!
Hey! This is sounding "too good to be true" But it IS TRUE. It just happens to be that a company with a forward-looking Business Model is doing great business in the advertising and publishing field ONLINE. Millions (if not Billions) of dollars have been switched from  lubricating offline businesses to supporting the online revolution where most businesses are now operating. You might expect that innovation comes with that level of investment from the new, freedom-seeking world of advertising and publishing. You can be part of it too!
If you follow me, I will gain a bit of traffic to my account (no money incentive). I would be delighted if you achieve similar results to me in my business – just by joining Banners Broker. It costs ZERO to register and to have a look around the back office, in fact you will earn yourself 1,000 views for advertising yourself in any way you choose… just by filling in a form with your details (without obligation).
Take a look at this amazing business and see what it can do for you: Click the Banner Below (bb)
If you would like to know more about how my wife and I work with

Banners Broker please contact me on
harrywright1@yahoo.co.uk

or
Call me on 44(0)7714222358
Look at all this SPACE in which to play – it reminds me of the TIME you'll have to play with your family when you decide to join us at Banners Broker
"ENJOY YOURSELF – HAVE FUN – BE FREE!!"