Click4Wealth – start here

INTRODUCTION:
Welcome to your own bespoke programme of articles that will lead you to a better place! Click4wealth is a programme to help you make money online
You will be able to develop criteria for your own set of 3-C's…
1.CURIOSITY,
2.CONFIDENCE
3. CASH
Curiosity is needed in order to find out what has been done in the past, what is being done at the moment and what can be done in the future. More importantly, what YOU can do!
Although it is very important to copy or follow the path of many rich and wealthy people before you, it is equally important that you are making your own way using your own specific nature and characteristics… it's got to work for YOU! It's going to be your money and you are going to own the system (click4wealth)that provides it for you. A bit like the Internet, it's there but you are going to master it for your own specific needs. It's a tool, a system, and you can learn how to drive it.
Confidence will grow as you get involved and actually do something, take some kind of action. You will know that you are not alone and that whenever you are trying something to get on track for making money, I will be here at the end of my telephone line or my email link.
Cash will come to you because you will learn that making money is a numbers game, something that can be learned and something that will always be there. Your task is to follow the guidelines and keep in touch. Your skills will be progressively developing, your confidence will be driving you forward. Remember, this money you are going to make is not new money, it is money that is being pumped around the system, the system that you are going to understand and fit into. Your Curiosity about click4wealth and your confidence will soon enable you to switch on your own cash machine.
FOLLOW CLEAR FOOTPRINTS TO WEALTH
All through the ages we have had poverty and wealth. That's not to say there's always been fairness or even structures to reward people who show initiative. Today we are all free to use the Internet with everything it offers…  and it offers a lot!
In this day and age there's nobody holding you back and many thousands of people have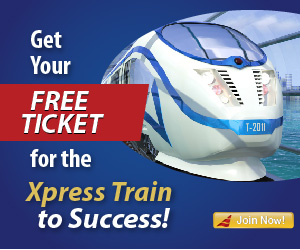 already proven the value of the Internet. Many of them have simply found someone else to follow to make LARGE SUMS OF MONEY.

The pioneers have trodden a path to wealth and you should realise how much easier it is for you to follow that path rather than try to find a new route for yourself. It is not easy teaching yourself how things work on and around the Internet; it takes a lot of time and causes great frustration when going it alone. Hopefully, my point is clear for you when I say that if you want to use the Internet to make a lot of money, follow those who have gone before you.
I will guide you with all my ability to follow the map to success. For my services to you I will be paid a percentage by the vendor of any products you may buy on the way. This attempt to be open should help you understand my motives for helping you; my time and effort will only reward me if you are able to make a lot of money… there's a lot of money to be made this way.
For your help, my background is in Business Leadership and Change Management. I have advised and supported major corporations across the United Kingdom, Europe, Middle East and Africa to make major changes in their business processes and systems. Much of my focus has been to achieve this through their people, the employees who needed encouragement and motivation to follow an unfamiliar route. Can you see where I'm coming from now?
http://tiny.cc/Make-Money-with-CHRIS

Click Here for your Free Traffic!