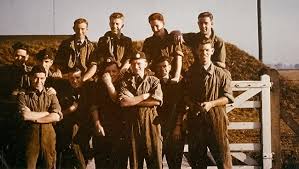 As a raw recruit in the Royal Air Force way back in 1960, I enjoyed the companionship of 17 other young airmen in our wooden-hut dormitory. We used to sit on the end of our beds, warmed by a solid fuel burner in the middle of the room, and chat about anything that came to mind… e.g. How to Sell Your Wages – what a great atmosphere on a cold winter's night after working hard on the parade ground or out on the Tors of Dartmoor from dawn to dusk! We shared the small amount of free time we had, building team spirit and getting our kit up to standard for the next day.
What did we talk about? All the usual stuff that interests young 16-17 year old lads… funny situations, music, the daily events such as how we all got into trouble for not forming a straight line on parade; how we also met the wrath of corporal Henderson for talking in the ranks! Sometimes we would try to work out ways to make easy money to subsidise the meagre earnings we would get from the RAF.
Our 'wages' started off at 15 shillings per week (75 pence in today's money)! It doesn't sound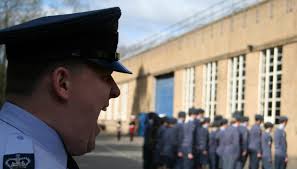 much, and indeed it wasn't a lot to be shouted at for those who had been used to having a paper round before they 'joined up'. However for one or two of us it represented a valuable income to manage as we bought toothpaste and the occasional bar of chocolate… remember, food and everything else was provided! OK I didn't smoke (or drink) as many of the others did. I had plenty of money left over at the end of the week and that made me a sitting-duck, target for a loan!
So there we are, chatting away and the subject of 'money' crops up. "How can we get more money without Corporal Henderson finding out?" "What about raffling my wages", hissed Harper. "If Henderson finds out he'll go berserk", said another. "How does it work?", said I.
We all gathered around Harper who had clearly done this sort of thing before up in Carlisle where, we all knew, lots of things went on! He spoke in a sort of guarded way as he explained the detailed process.
"When I get paid on Friday, everybody can buy a ticket for the chance of winning all 15 shillings, leaving me with nothing except the ticket money, Tickets cost three bob each, he said. But I can only do it for that price if all 17 of you chip in – what d'ya think".   Some were keen but not enough to get us into the top league of 'gambling', for that's what it was according to Corporal Henderson, who somehow found out what was going on and immediately stamped it out. Those were the days!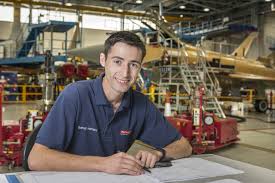 Strikes me that those innocent times were harshly patrolled by the authorities of the day; or was it our fear of getting caught, the card that corporal Henderson played so well, that kept us young lads on the straight and narrow? I wonder if Harper managed to influence anyone else to flog their wages after we were posted from RAF Cosford in 1962?
It's taken me 54 years to make up my mind to have a go in the form of a business idea. Anyway, the laws of this country allow gambling now and, in any case, corporal Henderson would be over 100 years old and unable to burst into the room and bellow…
>>> CLICK HERE To Discover More About My Business Adventures <<<